Five Great Benefits of an Investment Property
Maybe you have considered investing in real estate but aren't sure if it's the right move for you. There are several benefits to an investment property, from the pride of ownership to the monetary boons and financial security. Choosing the right property will not only help build your credit and equity but can provide a lifetime of steady cash flow. An investment property can be an apartment building, a vacation home, a family property that you inherited, or a whole block of units. Some of the richest people in the world made their fortunes in property, and you can be one of them.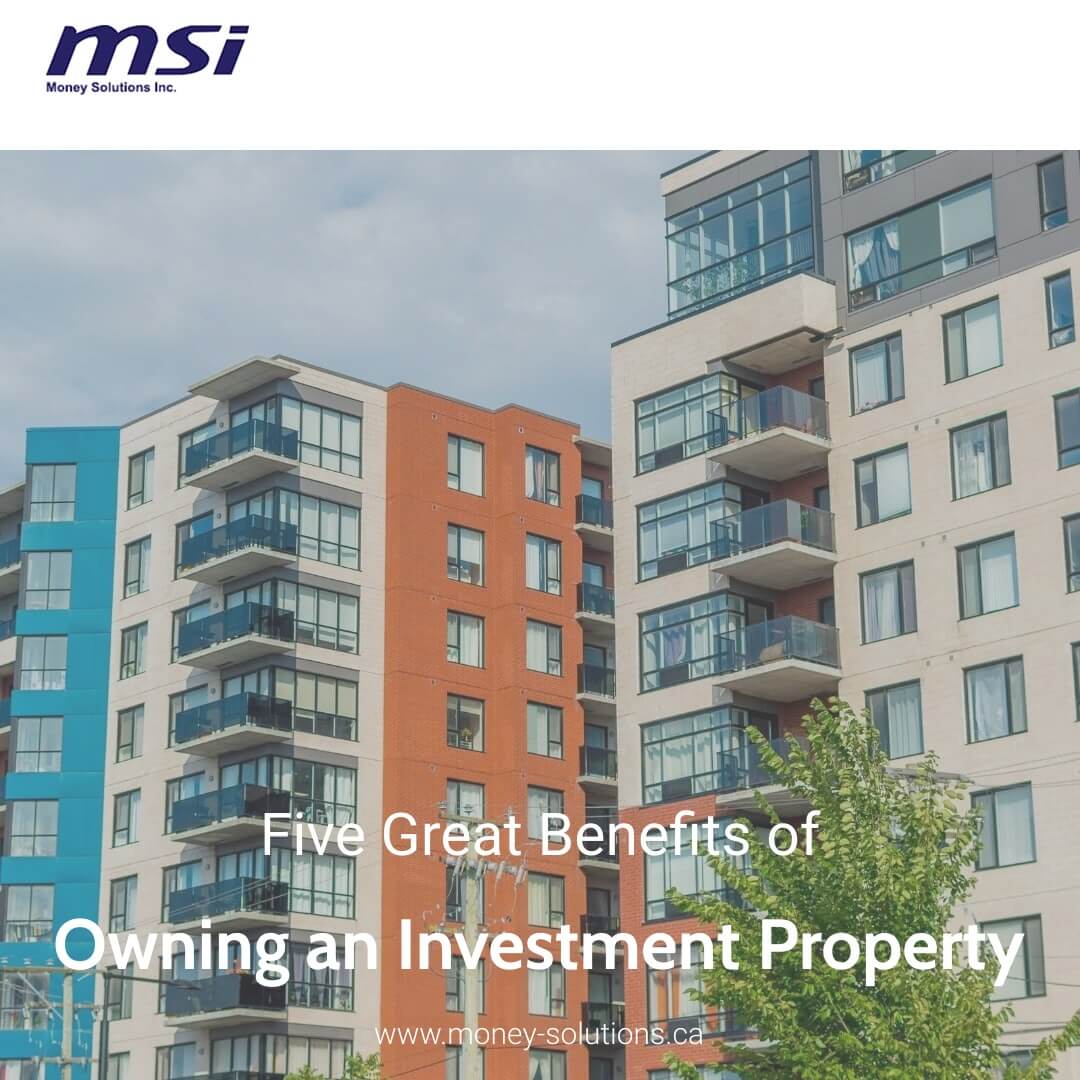 Some of the greatest benefits of an investment property are passive income, cash flow, financial security, investment diversification, and real estate leverage. Find out if property investment is right for you!
1. Passive Income Source
Investment properties are an excellent source of passive income, which is recurring cash flow that requires relatively little effort to maintain. The income you receive from rentals can be used to pay the home loan and any excess funds can be used for other expenses or further investing.
Rent tends to increase over time while your mortgage stays the same, meaning your cash flow will improve as time goes on. Rental income is often taxed differently than employment income so there may also be tax advantages to owning an investment property. No matter how small or large your investment property, any form of passive income source is better than none.
2. Financial Security
Owning investment property gives you financial security as you prepare for your future. Investing in property leads you on the way to financial freedom and success. In addition to the immediate cash flow, there is also potential capital growth. Your property will likely gain value over time and you can choose the perfect time to sell so that you make the most profits.
3. Option to Move Back
Owning a rental house gives you the peace of mind of knowing that you have somewhere to live if you ever run into financial or other unexpected issues. Many people purchase a property with the intention of eventually retiring to that location. In the meantime, they are building equity and having someone else (tenants) help pay off that home. Keep this in mind when considering the leasing terms of your rental property.
4. Investment Diversification
Banks and financial planners see property as a more stable investment than stocks and paper assets. Property is less prone to big market fluctuations and provides cash flow even in down markets. Adding real estate to your investment portfolio provides diversification and an added layer of protection against risks. Investment property is among the best long-term investments for individuals and businesses.
5. Real Estate Leverage
As you pay down the loan on your investment property, your cash flow will strengthen and your equity will build. When your property goes up in value, your equity also increases, giving you the ability to take advantage of real estate leverage. You can draw on the equity to put down payments on other investment properties. Use your first investment property to help buy your second one and so on.

Reach out for more information on Investment Properties and what opportunities are available for you!